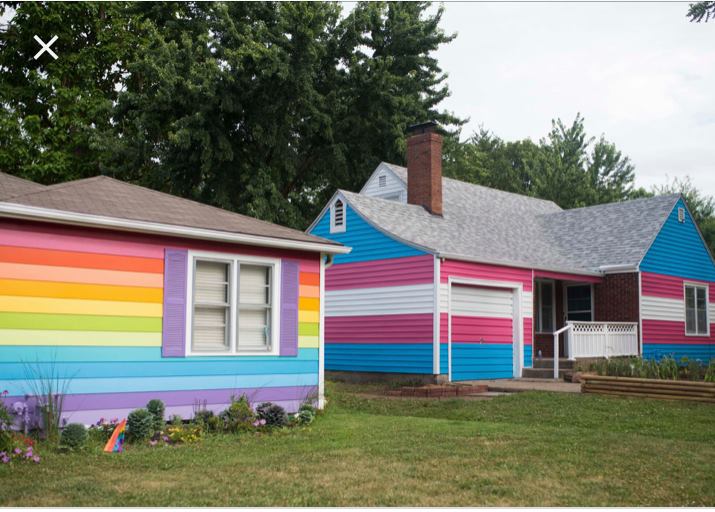 Yesterday, I finally gave the trans house an official name: Mott House.
I announced this roughly 20 minutes after it came to me. I did not even have time to think about what people's responses would be. I'm really happy to say that it was all incredibly positive. People even called to thank me. The response I received is an incredible testament to Stephanie. And her life work. I can not 100% pinpoint it but she had something truly incredible about her. If I were to guess… it would be her calmness. That way she stood there with that little smile as she listened to whatever it is that was being said. She stood there with that same calmness when her "lifestyle choice" to be authentic was being challenged. She stood there with that same calmness when lawmakers challenged her authenticity. She stood there with that same calmness when she was with a person that saw her just as Stephanie. That peacefulness is what brings people in. It helps people listen. And listening to her life story is what brought about change to many of hardened hearts. As an activist myself. Remaining calm and authentic is a life lesson that I could definitely improve on. Now, thankfully, my house will be a gentle reminder to myself of that. And hopefully others.
PFLAG-KC Contact Info
PO Box 12294
Overland Park, KS 66282
helpline: (816) 765-9818
PFLAG Meetings
All meetings are now virtual until further notice.
PFLAG Kansas City general meetings are held at three locations:
* On the 2nd Sunday of each month at 3:00 pm at Village Presbyterian Church, 6641 Mission Road, Room 307, Prairie Village, KS. The meeting room is wheelchair accessible. (Everyone is also welcome to attend the Board meeting beginning at 1:30 pm.)
* On the 4th Sunday of each month at 3:00 pm at the Kansas City Center for Inclusion, 3909 Main St, Kansas City, MO.
* The Independence satellite meeting is on the 2nd Tuesday of each month at 6:30 pm at Northern Boulevard United Methodist Church, 1800 S. Northern Blvd., Independence, MO.
Upcoming Events