Have Fun While Helping PFLAG-KC!
PFLAG-KC is having a bingo fundraiser at Hamburger Mary's!
Join us on December 8th at 7pm. Reservations recommended, (816) 842-1919It's only $10 to play 10 games, and the fun lasts all night!  There's also a raffle with some great prizes. Look at some of the things you could win: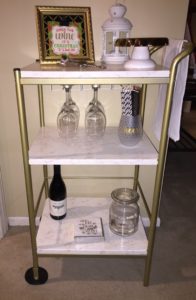 This bar cart features a bottle of wine, four wine glasses, wine opener, and a cork jar, as well as a cake plate, napkins, straws, towels, and other things you'd need to throw a great party!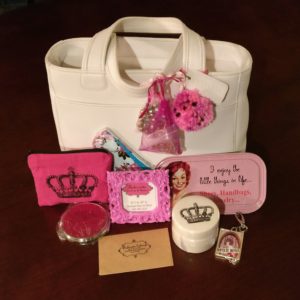 This Coach purse includes a gift certificate and all sorts of great accessories for the fashionista in your life (or maybe you'd just want to keep it yourself!) and was donated by Fashionista.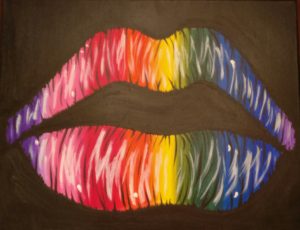 This one-of-a-kind painting of rainbow lips was created by our very own PFLAG-KC president Lisa W.
We will also have a variety of other great prizes, including:
Prizes:
Custom Climate seasonal tune up for your A/C or furnace
"Love Wins" pillow cases & pillows
Handmade earrings with earring tree
Movie night package including DVDs
Rock and Run Brewery growler bottle with a free fill
HRC messenger bag
Chipotle dinner for 4
Vera Bradley "Hipster" cross-body bag
Large bottles of wine
Gift certificates to:
$75 at Phoenix Salon
$30 at Le Reve Nail Salon
$25 for Bistro 303 and a bottle of vodka
$25 at Starbucks
$25 at QuikTrip
Several amounts for KC Hopps restaurants
We hope to see you on December 8th!