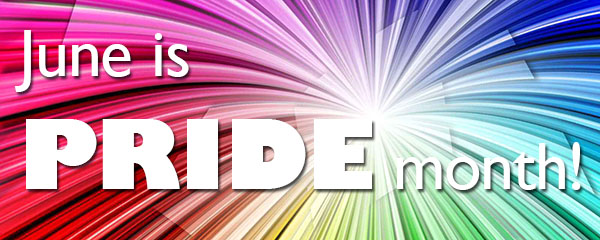 Too many people associate Pride events with a big party, sometimes a wild party that is too risque for kids to attend. But there's more to celebrating LGBT pride than a weekend hangout with loud music and rainbow-colored knick-knacks.
There's a lot for the LGBT community to celebrate, buy why do we come together and what is the history behind it? Well, learning the history of Pride and why it's celebrated in June is one of the ways you can celebrate in a meaningful way. Want even more? Good! Mashable put together a list of ten…
Learn your history
Support your local LGBT youth centers
Look beyond marriage equality
Watch films with positive, complex depictions of LGBT life
Support LGBT art and film
Support local and national businesses that are LGBT friendly
Be critical of your workplace's LGBT policies
Get tested, and tell all of your friends to do the same
Talk with a younger and older member of the LGBT community about their experiences
Finally, go to your local LGBT Pride event.
To read more about each of these in detail, visit the article on Mashable.